Have Your Water Delivered!
by Noah's in Red Deer!
Noah's offers free water delivery to homes and offices throughout Red Deer and the surrounding areas. Whether it's a single bottle drop off for the family, or 100 for an oilfield facility, we're always here to serve!
For your convenience, you can place a delivery order online or by calling us at 403‑342‑0020.
Convenient Weekly Deliveries
There are so many variables in life; it's nice to have things happen on schedule. That's why Noah's free delivery service works on a set schedule; you'll never be left wondering when the next water delivery will arrive. Our bottles are delivered in two convenient sizes, including 18.9L (5-gallon) and 11L (3-gallon) configurations. BPA free bottles are available. We also have bulk rates.
Water Dispenser & Cooler Sterilization
Water coolers and dispensers make it easy to stay hydrated and refreshed. The only inconvenience is in keeping the units totally sterile. It's recommended that your water dispenser be sterilized every 3 to 6 months, all depending on your usage. Noah's offers on-site sterilization services for water coolers and point-of-use varieties, as well as equipment services.
Our Driver's Are Pet Friendly
The drivers always have milk bone dogs treats in their delivery vehicles for their furry customers. If they know their is a pet dog in the home they like to leave a treat on top of the water bottle cap. We've heard many stories from customers that their furry member's get very excited when they see their delivery driver coming.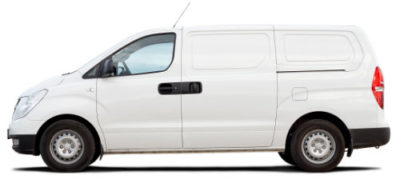 Refer a Friend & Save!
Don't forget: when you refer a friend to Noah's, you get two 5-gallon bottles of water for free! Contact us today to learn more.